Successfull training fire in Allenton (USA)
Updated: 28 may 2014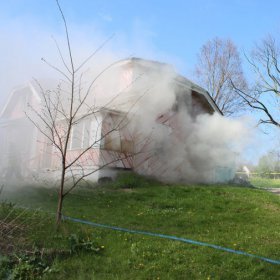 During a training fire in Allenton, Wisconsin on May 18th, 2014, fire fighters successfully deployed two DSPA-5's.
The first room burned was a Kitchen, approximately 1,800cu.ft (60m3). The second room was twice the size with ¾ walls on 2 sides. One DSPA-5 was used in each room. The Kitchen was knocked down and extinguished in less than 10 seconds( 20 gallons of water for overhaul). The second room, a living room, was knocked down completely in less than 20 seconds with 80 gallons of water used for overhaul.
The demonstration was hosted by the Allenton Fire Department and the local DSPA-5 distributor Ten2 Communications. Over 10 departments actively participated in this training exercise with another 5-7 watching as spectators. Representatives from government and insurance looked on also.
The story was also covered by the local tv station:
Some impressions: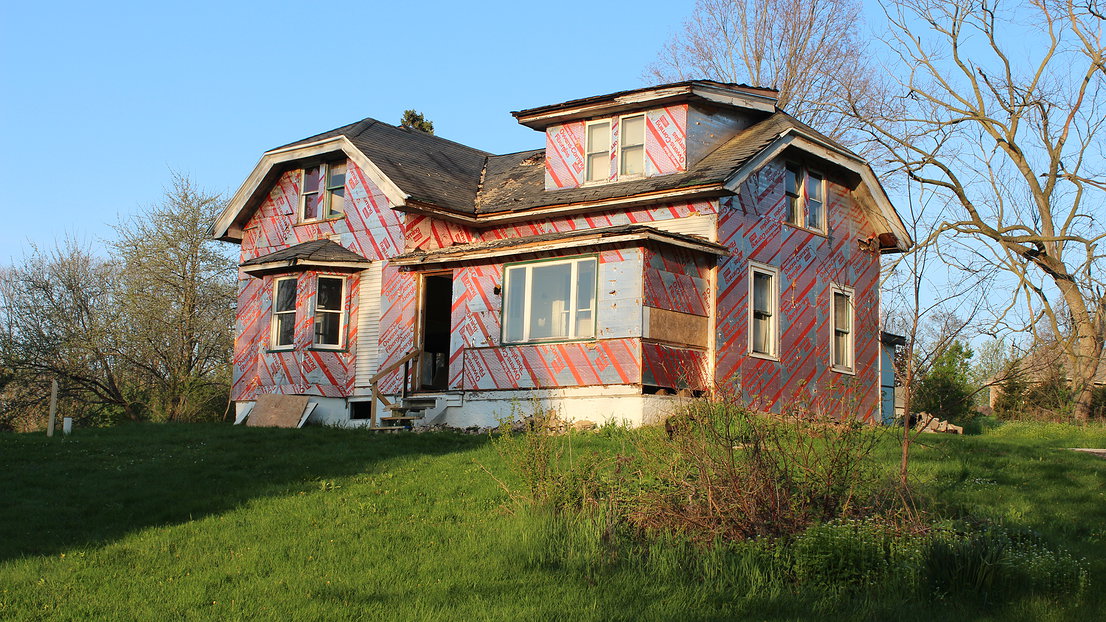 Allenton demo house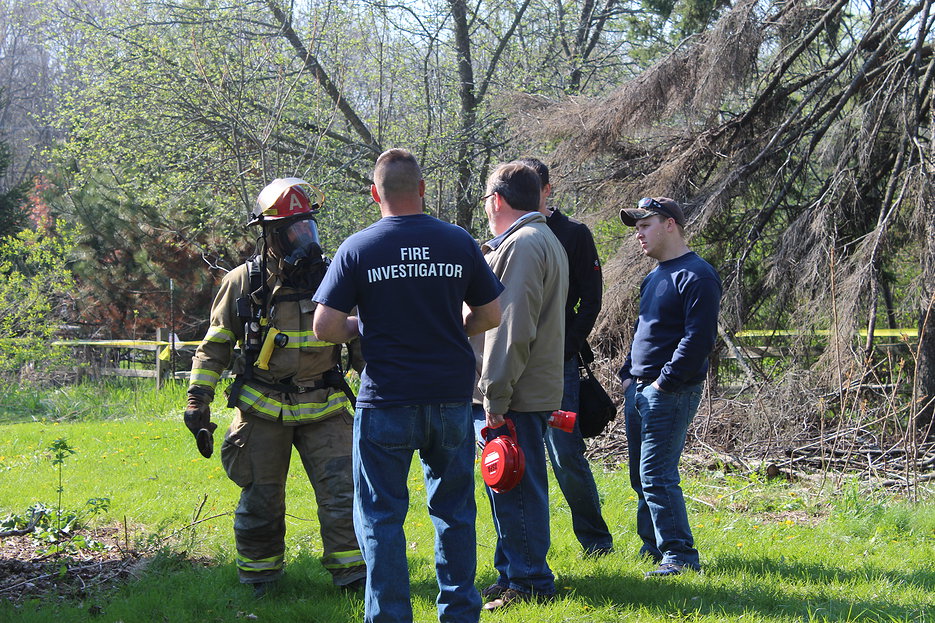 Preparing the day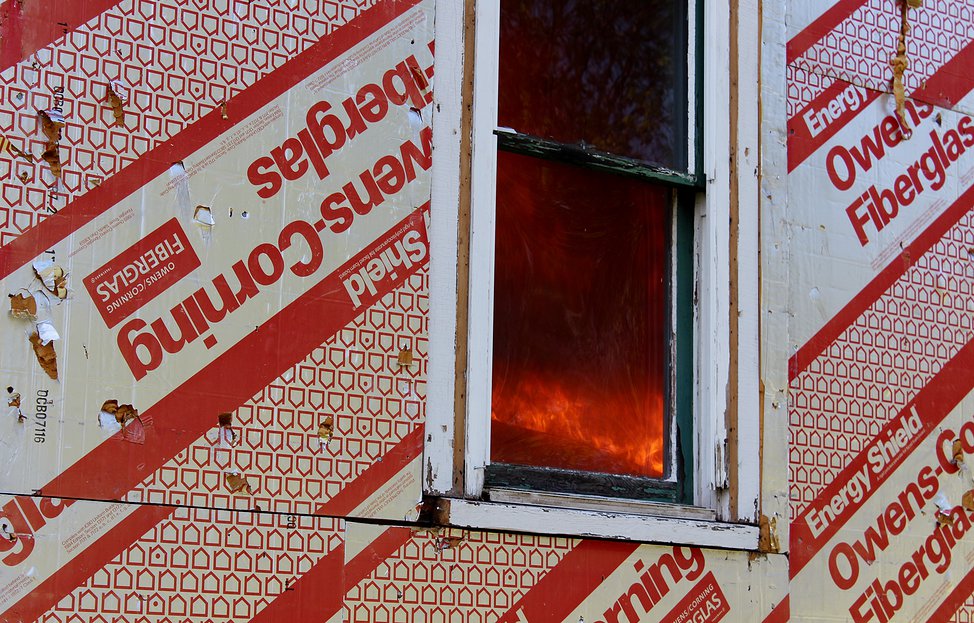 Fire raging in 1st demo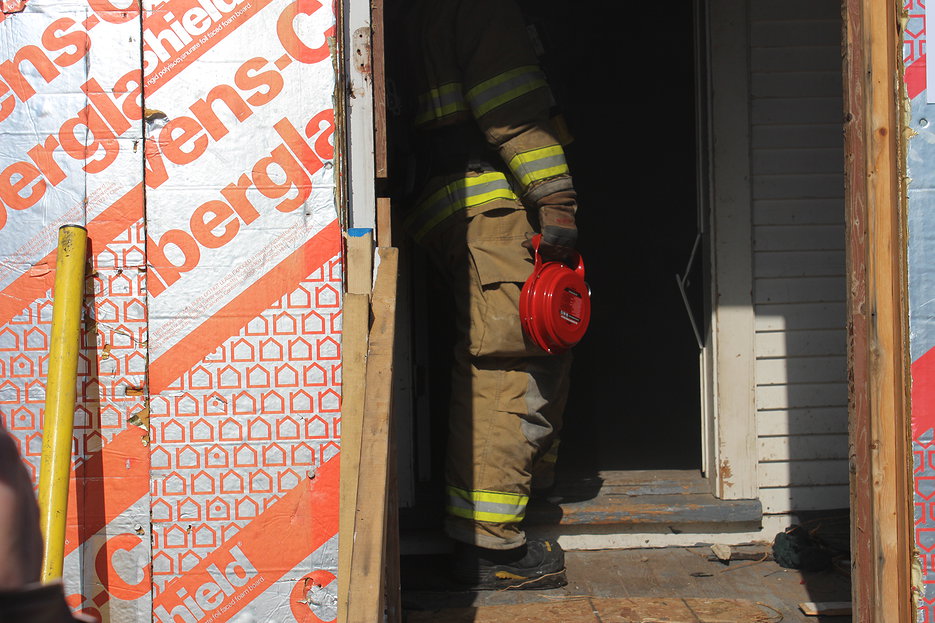 DSPA-5 ready to deploy 1st fire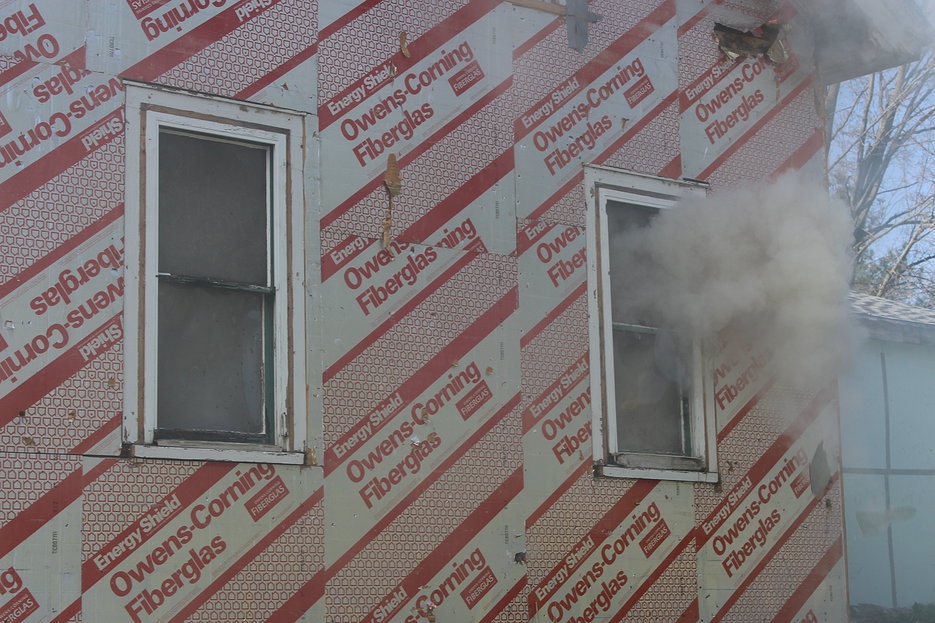 1st room filling with aerosol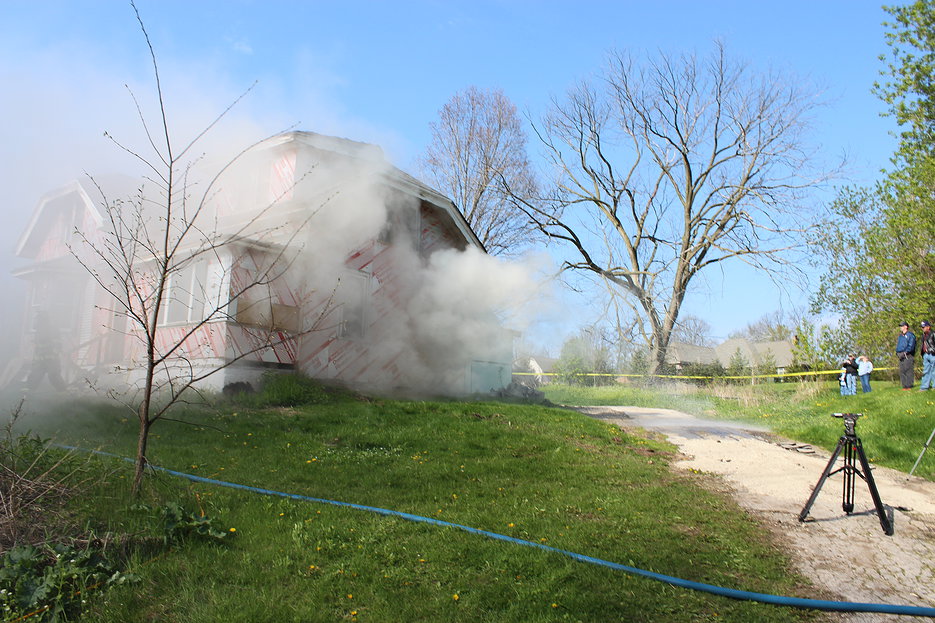 DSPA Aerosol has done the job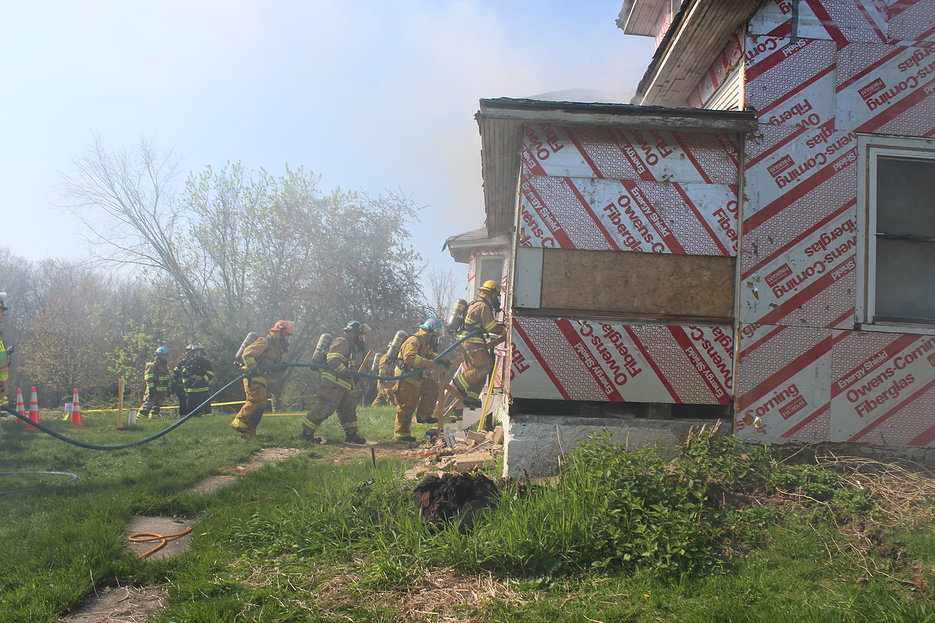 Overhaul
More pictures can be found on our USA website: http://www.flameguardusa.com/#!news-page-3/c1n8r

Return to news page